Dishwasher Repairs
When your dishwasher experiences a problem, you will start to notice that your dishes aren't as clean as they should be.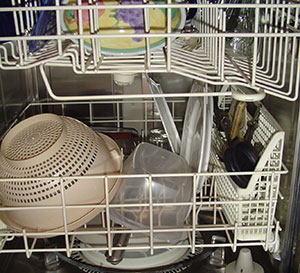 Water may be pooling in the bottom of your machine or you may see some leakage on your kitchen floor. Alpha Appliance repairs all brands and models of dishwashers and is proud to offer Fully Licensed and Bonded technicians with most repairs completed right in your home.
Alpha Appliance offers free diagnostic service calls. With over 25 years serving Denver metro, we bring exceptional service and affordable prices to your dishwasher repair.
We repair and service all washer and dryer brands such as:
Dishwasher Tips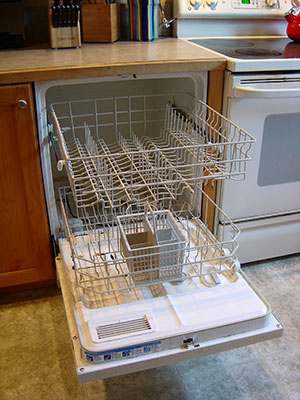 Why are my dishes not getting clean?
Make sure the water is hot enough. It should be at least 140 degrees, which is hot enough to burn you – VERY HOT! If it is not hot enough, turn the hot water heater thermostat up to a higher setting.
Make sure the lower spray arm is unobstructed and turning freely.
Make sure the bottom inside the dishwasher is clean and free of debris.
Make sure you are following the proper loading procedures. Use the proper amount of detergent and make sure the detergent is fresh (check expiration or "best if used by" date.
Call Us At 

(303) 690-1806

 Or Get Started Online 
Call us today at 
(303) 690-1806
 to speak with our experts or to schedule an appointment.
Free diagnostic/service call with repair
Most repairs completed in your home
Fully stocked trucks with most parts available
No extra charge for evenings and Saturdays
Fully licensed & bonded technicians
Excellent service at an affordable price
100% warranty on parts and labor