Refrigerator Repairs & Freezer Repairs
Serving Aurora CO, Highlands Ranch & Surrounding Denver Metro Areas
The refrigerator is the arguably the most used appliance in your entire kitchen! Let Alpha Appliance Service keep yours running cold all year round.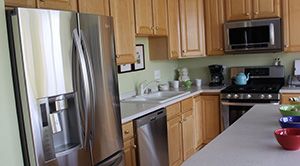 We specialize in all brands and models. Our fully licensed and bonded technicians will quickly solve any cooling, leaking, or noise issues you have with speedy and professional service and because our trucks arrive fully stocked, most repairs are done right in your home.
We repair all refrigerators and specialize in these popular brands:
Here are some tips to keep your refrigerator in perfect working order!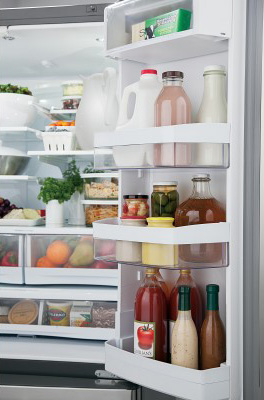 Turn the thermostat up to the next highest setting. If it comes on, let it run for 24 hours and check temperature to confirm it is working properly.
Clear/remove anything blocking the air flow around the outside of the refrigerator (on top, underneath, behind, beside, in front of, etc.). Allow 3″ of clearance all the way around.
If there are condenser coils on the rear of the box, make sure the box is several inches from the wall and that nothing is on top at the rear, blocking the heat from coming off the coils
If the condenser coils are underneath the refrigerator, clean the coils with a vacuum cleaner thoroughly at least twice a year.
Refrigerator coils located underneath the refrigerator should be cleaned annually.
Refrigerators that constantly run can indicate improper functioning due to low refrigerant level, a dirty condenser coil, a malfunctioning seal, or improper air flow.
Call Us At 

(303) 690-1806

 Or Get Started Online 
Call us today at 
(303) 690-1806
 to speak with our experts or to schedule an appointment.
Free diagnostic/service call with repair
Most repairs completed in your home
Fully stocked trucks with most parts available
No extra charge for evenings and Saturdays
Fully licensed & bonded technicians
Excellent service at an affordable price
100% warranty on parts and labor